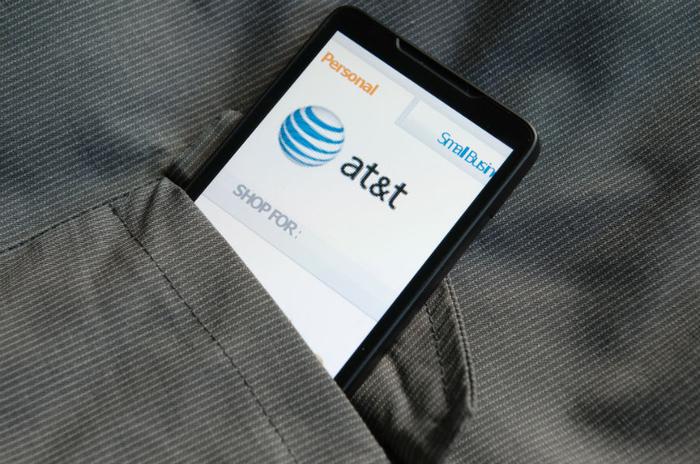 Telecom giant AT&T is moving ahead with plans to develop its 5G wireless network, but company CEO Randall Stephenson says the first device to connect to the super high-speed network won't be a smartphone.
In a conference call following Wednesday's AT&T earnings report, Stephenson said smartphone manufacturers are still on the drawing board when it comes to making a 5G phone. So Stephenson says AT&T will produce a device, called a "puck," that will act like a mobile hotspot, allowing consumers to connect their existing devices to the 5G network.
AT&T has not said when the puck would be available or how much it would cost. However, Stephenson says the device will be a way for customers to sample the 5G service before purchasing a 5G smartphone.
"We're getting the equipment manufacturing moving, we're getting the supply chains moving, we're doing the sell-side acquisition, we're doing all the build type work, but getting the handsets at scale penetrated into the market will slow things down," Stephenson told investors and analysts.
"So, that's why we're going to be offering pucks in the first part of our deployment in these 12 markets, so it is a mobile solution."
Will work like a modem
Stephenson says consumers will be able to use the pucks like a modem. Once connected, they will be able to access the internet using AT&T's 5G network with a full gigabit throughput.
But Stephenson said he thinks one of the biggest advantages 5G will offer is a huge reduction in latency, the time between an online command is entered and when it is executed. Reducing latency will make 5G more efficient for certain uses, such as virtual reality and self-driving vehicles.
"People say 5G and you're thinking about speed," Stephenson said. "And speed and throughput are important. But the most important element is latency and having low latency 5G is the first technological innovation that truly gets us to low latency."
Twelve markets this year
A month ago AT&T announced that it would deploy 5G wireless service in at least a dozen markets by late 2018, as the first step in a nationwide build out. In December, Verizon also announced it planned to offer 5G wireless service in up to five U.S. markets in 2018.
Telecom experts say the transition from 4G to 5G will be a fundamental, not incremental, change. Instead of being limited to connecting hundreds of millions of cell phones and tablets used by people, 5G networks will support billions of connected things.
Stephenson told analysts that once a nationwide wireless 5G network is up and running, it could replace most fiber optic networks.