inShare6 Email this article Print article Laptop Shot Heard Round The World: The Dad Speaks Out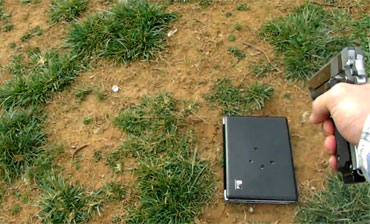 The man who shot his daughter's laptop and posted the video of it on YouTube just happens to be a solution provider.
Tommy Jordan, CEO of Twisted Networks, Greenville, N.C., said in an exclusive interview with CRN that he may even gain business as a result of the notoriety, adding he's received support from customers, employees and other solution providers since the video went viral. At last count, at least 50 solution providers across the U.S. have reached out to him.
Jordan shot the laptop in an emotional response to his daughter's Facebook post, in which she complained pretty strongly about having to do chores. The video has been viewed more than 28 million times since being uploaded Feb. 8 and clips have been shown numerous times on national television.
Log in to post comments

1431 reads