Microsoft OneNote Now Available for Android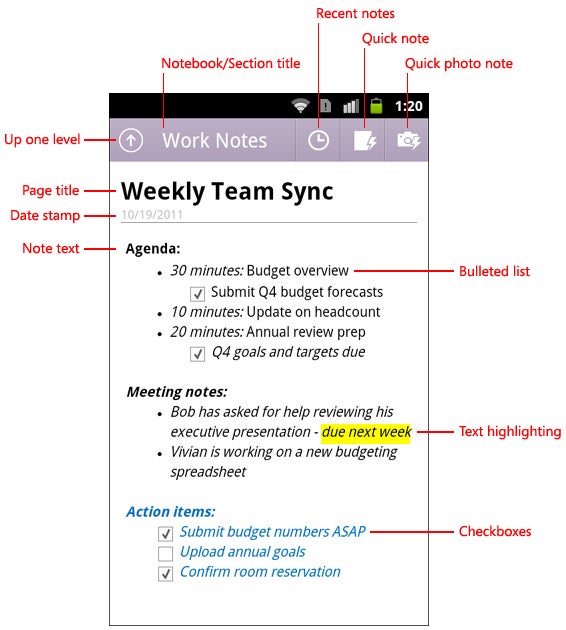 Word, Excel, and PowerPoint may get all the attention, but OneNote has quickly become the gem of the Microsoft Office suite. Microsoft is now extending the reach of OneNote with an app for Android smartphones and tablets.
A post on the Microsoft OneNote Blog exclaims, "For all of you who've been asking (and patiently waiting) for a version of OneNote for your Android phones, we have great news: OneNote Mobile for Android is now available!"
[Click to enlarge] OneNote Mobile for AndroidA breakdown of key features of the OneNote Mobile for Android app.The Android app further extends the reach of OneNote. It is already part of the Windows version of the Microsoft Office suite, and it is available on Windows Phone, iPhone, and on iPad.
OneNote is arguably the most versatile product in the Microsoft Office lineup. You can make lists, track to-dos, take notes, organize information. You can also use it to manage projects and collaborate with others by sharing out notebooks you create.
Log in to post comments

1791 reads