Tell if a Link Is Safe Without Clicking on It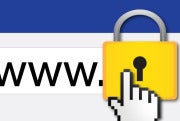 Even the best security software can't protect you from the headaches you'll encounter if you click an unsafe link. Unsafe links appear to be shortcuts to funny videos, shocking news stories, awesome deals, or "Like" buttons, but are really designed to steal your personal information or hijack your computer. Your friends can unknowingly pass on unsafe links in emails, Facebook posts, and instant messages. You'll also encounter unsafe links in website ads and search results. Use these link-scanning tips to check suspicious links. All of these solutions are free, fast, and don't require you to download anything.
Read More - Click Here!
Log in to post comments

3055 reads