What to do before recycling or discarding your computer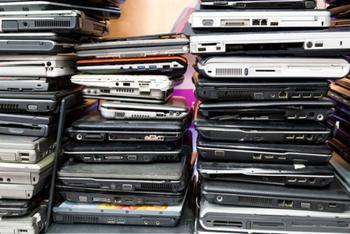 (Mark Huffman @ ConsumerAffairs) Simply deleting files isn't enough.... Even though consumers are using their smartphones instead of PCs more and more, nearly everyone has a computer or two around the house, taking up space. And because so much is being done on phones and tablets, computers might not be needed any longer.
Maybe you've thought about selling an unwanted device on Craigslist or taking it to an electronics recycler. Before you do, there are some steps you need to take to make sure that you have left no traces of sensitive personal information behind.
As you may have heard during the recent presidential campaign, simply deleting files isn't enough. All you're doing is deleting the way your device can quickly and easily find the information. The information is still there on your hard drive.
Reformatting the computer's hard drive may help a lot, and unless you have sensitive banking and other financial information on the drive, that might be enough. But even with reformatting, someone who knows that they are doing can probably retrieve some data. Some experts suggest using special software that overwrites your data so that it can't be read.
Windows wiping tool
PC World reports that, beginning with Windows 8, Microsoft added a feature to the operating system that makes wiping deleted files easier than it used to be. You simply use the "reset your PC" command, then choose the "fully clean the drive" option.
As you can see, it's hard to be sure you've completely wiped your hard drive. So, why not just discard your old machines? Sorry, that's not a good option either.
For starters, you could run afoul of the law. According to Earth911, many state laws are stricter than federal statutes when it comes to how you can get ride of an old computer. These devices contain all sorts of materials that are hazardous to the environment if they aren't discarded properly.
Your best bet may be a certified computer recycling center, which will take extensive steps to remove data before reusing the machine's components in other devices.
Log in to post comments

1051 reads