Writing With Your Eyes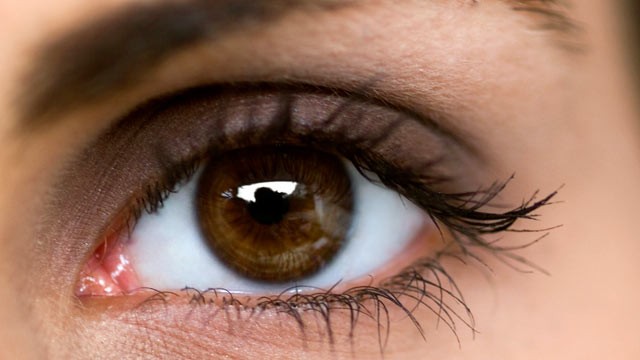 Patients without the ability to use their limbs may have a new way to communicate, thanks to researchers in France. This offers hope to sufferers of strokes, spinal injuries, or degenerative diseases such as ALS, or Lou Gehrig's disease, who may be left without the ability to type, pick up a pen, or even speak.
The researchers developed a system that allows users to write in cursive on a video monitor using only their eyes. Dr. Jean Lorenceau of the Universite Pierre et Marie Curie in Paris has developed a method for translating eye movements into writing on a screen, and by doing so has simultaneously advanced possibilities for patients and solved a tricky puzzle posed by biology. The results are in today's issue of the journal Current Biology.
Lorenceau's device overcomes a difficult physiological problem called saccadic eye movements. If you try to move your gaze smoothly across a stationary object, you will will instead find your eyes "saccading," or jumping from one point to another. So-called smooth-pursuit eye movements are reserved by our bodies for following moving objects. This is normal, but presents problems for researchers trying to devise methods of eye writing, just as a constantly jerking hand would severely hamper someone trying to write with a pen.
Dr. Lorenceau's technique bamboozles the body's own circuitry by using a flickering screen. It tricks the brain into thinking the eyes are following a moving object. The device then uses known eye motion-detection technology to translate these movements into smooth cursive writing, fully controlled by the subject.
Log in to post comments

1483 reads